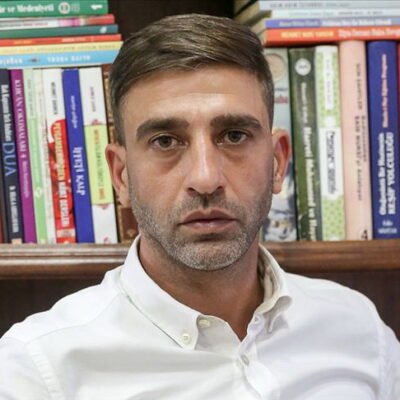 Yücel Kuran
Yücel Kuran, the author of the Enemy in My Brain book, was born in 1981 in Istanbul. After sixteen years of drug addiction, he started to be treated in 2017. When he noticed his interest in literature in the treatment process, he directed himself to develop in this field. He wrote the theater plays "Let It Not Die" at the end of the eighteen months during the rehabilitation period, including "Son", "Festivities to the Houses" and Bağcılar People's Palace. The writer, who devotes his life to raising awareness of the society about substance abuse and addiction treatment, wrote his first work Enemy in My Brain with these thoughts. He continues to work on his new works, and works as an Addiction Consultant at the Independent Living Association, and his articles are published in the newspapers Milat and Yeni Söz as the guest writer.
---
The Book: The Enemy in My Brain
The author will make a speech and question-answer about his book on addiction, which is about his autobiographical story.