2nd International Infant, Child and Adolescent Psychology Congress
2nd International Infant, Child and Adolescent Psychology Congress
Dear Mr/Mrs.
As you know our world are in fight with Covid-19 for months. While we are all trying to protect ourselves and our loved ones, we are trying to keep up with our new lifestyles.
At the point where our new lifestyle brings us, we deciced to take 1st International Infant Child and Adolescent Congress on online platform on August 21st – 23rd 2020.
In order to address all of our colleagues working in infant, children and adolescent psychology and psychiatry fields, we have kept the scope of the congress broad and set the theme of the congress as "Parents in the Clinical Studies with Infant, Children and Adolescents". The language of the congress will be Turkish and English.
Our objective is, in this ever-changing and evolving age, to study and discuss not only family constructs and families' attitude towards their children but also the recent diversities observed in psychologic or psychiatric problems of children via the extensive approaches of our field.
Çocukluk travmaları
Toplumsal travmaların çocuklara etkisi
Mültecilerin psikolojisi 
Göçmenlerin psikolojisi
Pandemide çocuklar
Ebeveyn kayıpları
Doğum travmaları
İstismar ve Çocuk İhmalleri
Evlat edinilmiş çocuklar
Kurum çocukları
Deprem travması
Sel travması
Kanserli ebeveynler ve çocuklar
Boşanmanın travmatik etkileri
Ayrılıklar
Ebeveyn travmalarının nesiller arası aktarımı
Kronik hastalığa sahip çocuklar 
Terk edilmiş çocuklar
Hazım Tamer DODURKA, The Rector of Rumeli University
Elif Erol, President of Children Family Development and Education Foundation (ÇAGEV)
Ceylan Daş, İstanbul Rumeli Üniversitesi
Ercan Kocayörük, Çanakkale 18 Mart Üniversitesi
Ömer Faruk Şimşek, İstanbul Rumeli Üniversitesi
Elif Erol, İstanbul Rumeli Üniversitesi, ÇAGEV Başkanı
Özge Buran Köse, CAGEV Genel Sekreter

Ayda Büyükşahin Sunal, Ankara Üniversitesi
Ayşen Güre, Ankara Üniversitesi
Ayten Zara, Bilgi Üniversitesi
Bengi Pirim Düşgör, İstanbul Üniversitesi
Bianca Lechevalier, Caen Üniversitesi
Ceylan Daş, İstanbul Rumeli Üniversitesi
Diğdem Siyez, Dokuz Eylül Üniversitesi
Elizabeth Steed, University of Colorado
Ferzan Curun, Maltepe Üniversitesi
Hadiye Küçükkaragöz, Dokuz Eylül Üniversitesi
Hans Koot, Vrije University
İbrahim Diken, Anadolu Üniversitesi
Jeanne Magagna, Tavistock Klinik
Katherine McCarthy, The Trauma Center of JRI
Levent Küey, Bilgi Üniversitesi
Michi Gurion, Tavistock Klinik
Nebi Sümer, Sabancı Üniversitesi
Neslihan Zabcı, Maltepe Üniversitesi
Nilhan Sezgin, Ankara Üniversitesi
Tevfika İkiz Tunaboylu, İstanbul Üniversitesi
Ümran Korkmazlar, İstanbul Üniversitesi (Emekli)
Victoria Noguerol, Autonoma University
Perihan Esra Güvenek – Çokol, Appleton Direktör
Theano Kokkinaki, Crete Üniversitesi
Saida Axmedova, Bakü Eğitim Destek Merkezi
Bülent Madi, Altis Danışmanlık
Assoc. Prof. İrem Erdem Atak
Bianca Lechevalier
Deniz Altınay
Jeanne Magagna
Neşe Karabekir
Neslihan Zabcı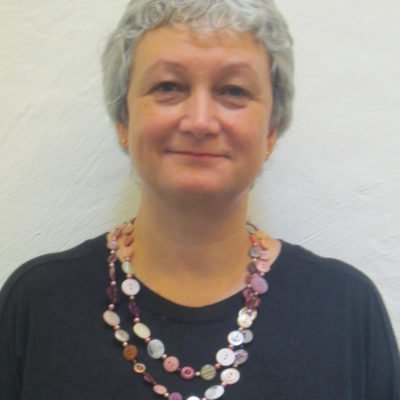 Piret Visnapuu-Bernadt
Ümran Korkmazlar
Awards & Formats
The best project and the best verbal or poster presentation will be awarded by the Child Family Development and Education Foundation in order to support the studies carried out in the field of infants, children, adolescents and their families. Projects and presentations will be evaluated by the jury and the best research paper will be determined. The first author of the best research paper and the best project which will be determined by the selection committee will be awarded with the award certificate and 1500 TL money prize.
SUBMIT PAPER Verbal or poster presentations submitted in accordance with the terms of participation in the congress will be evaluated by the selection committee and…
The best project will be awarded to support the studies carried out in the field of infants, children, adolescents and their families by the Child…
Sayın katılımcılarımız,
Kongremiz Zoom programı üzerinden online olarak yürütülecektir. 
Kongreye katılan herkese kayıtlı olan email adreslerine konuşmalar başlamadan online davet linki gönderilecektir ve teknik ekibimiz tarafından gerekli destek verilecektir.
Aklınıza takılan sorular için bize info@bcepk.com adresinden ulaşabilirsiniz.