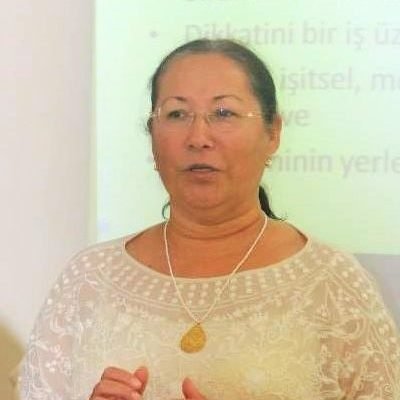 Ümran Korkmazlar
Istanbul University (Retired)
After her undergraduate education, Ümran Korkmazlar completed her graduate programs at Boğaziçi University in the category of "Guidance and Psychological Counseling" and at the Istanbul University Institute of Child Health, in the field of "Developmental Neurology". She completed her doctorate degree at Istanbul University Institute of Health Sciences. Her thesis is on "Special Learning Disorder and Diagnostic Methods in Primary School Children 6-11 years of age" and with this study, she won the Turkish Psychiatric Society Mualla Öztürk Research Award.
Korkmazlar, Associate Professor in Istanbul Faculty of Medicine (Çapa) Department of Child Mental Health and Diseases in 1998, became a professor in 2004, retired from this department, contributed to the establishment of the Psychology Department of Science University, Head of Department and Dean of the Faculty of Arts and Sciences; she served as the Head of the Department of Psychology at Beykent University between September 2008 and September 2009, and has left these positions voluntarily.
Various studies have been published in the fields of Child-adolescent mental health, Developmental Neurology, Learning disability, Special education, Family therapy, Adolescent psychology, Post-disaster crisis intervention, Trauma therapy, EMDR therapy in Turkey and abroad. Since 2000, she is the representative of European Child & Adolescent EMDR Committee in Turkey. Dr. Korkmazlar is co-founder of Türkiye Association, the president of Child & Adolescent Committee and also one of the founders of Egeden Child Trauma Foundation.
---