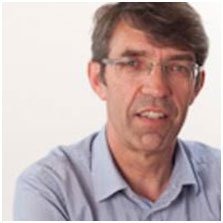 Hans Koot
Hans Koot is a professor emeritus at the Vrije Universiteit Amsterdam (VUA) where he is a former professor and director of developmental psychopathology and psychopathology, dean of the Faculty of Psychology and Education, and director of the EMGO + Mental Health Program Research Institute at the same university. His fields of study include longitudinal and experimental research and intervention programs on social and emotional development, behavioral and emotional problems, psychopathology, society's and individual's quality of life, clinical patient group with psychiatric disorders, intellectual loss and somatic disorders (see https://research.vu.nl/en/persons/hans-koot).
---
PAPER SUMMARY
Psychosocial and educational adjustment of migrant elementary school children
Hans M. Koot
Vrije Universiteit Amsterdam
Studies addressing the psychological well-being of children of non-Western migrants suggest an increased risk for behavioral, socio-emotional and academic adjustment problems that is particularly evident in the school environment. This increased vulnerability likely stems from the fact that these minority children do not only have to successfully overcome universal developmental challenges like adaptation to the school context and its academic and social demands, but are simultaneously confronted with migration-related hurdles related to acculturation to the host culture, dealing with discrimination and culture gaps between the home- and school environment. This presentation aims to identify discrepancies  in the behavioral, socio-emotional and academic adaptation between Dutch children from the indigenous majority and children with a family migration background. We performed a series of studies on 583 children (56% originally Dutch, 44% born with at least 1 parent in Turkey, Morocco, Surinam, the Netherlands Antilles or non-Western countries such as Pakistan or Somalia) living in cities and in rural municipalities from grade 3 to 8 (end of primary school). The children's teachers and classmates each year assessed the children's behavioral and emotional problems, their social behavior, and their experiences with classmates. The studies demonstrated that, according both teachers and classmates, children with a migration background showed much more behavioral and emotional problems and much less pro-social behavior, but also that they were bullied and rejected by classmates much more often than children without a migration background. These differences remained stable from the start to end of primary school. In addition, there was an association over time between the social position of the children and their behavioral problems, which was stronger for the children with a migration background. Several other studies, also in the Netherlands, confirm the image of prejudice, social exclusion and victimization of children with a migration background already in primary school. Differences between groups in end of school performance test scores, however, were not explained by differences in position in the class, but entirely by differences in Dutch language skills, work attitude and cognitive functions. The presentation discusses the implications of the study findings, focusing the rejection and exclusion of children from families with a family migration background and the importance of language skills in both the social and academic domain for these children.